With the timeshare exchange privileges offered by RCI Resorts at Hilton Head Island's Swallowtail at Sea Pines, your dream adventure awaits. Exploring the world through RCI Resorts includes exploring Hilton Head through Swallowtail. It's time to dream big, and plan bigger.
Today, RCI Resorts is the leader in vacation exchange, offering the world's largest vacation exchange network – including Swallowtail on Hilton Head Island – and providing unrivaled products and services to enhance the vacation ownership experience. It's one of the many reasons why more resorts, including Hilton Head's Swallowtail at Sea Pines, trust RCI to Resorts deliver vacation exchange services to its subscribing members than any other company across the globe.
Through its core exchange programs, RCI Weeks and RCI Points, RCI Resorts helps its subscribing members take the vacations of their dreams, whether those dreams take you to Santorini, Portofino, Palm Springs, Maui, or Hilton Head Island. You can explore the world through access to more than 4,200 RCI-affiliated resorts in 110 countries, with Swallowtail at Sea Pines on Hilton Head enjoying such affiliation. Members can also enjoy other great deals on rental opportunities, cruises, transportation, as well as a host of other travel and lifestyle benefits through the RCI Platinum membership tier.
RCI Resorts understand that no matter how busy life gets, you cherish the time you set aside each year to get away and create memories that will last a lifetime. Because your vacation means the world to RCI Resorts, they chose to include Hilton Head timeshare Swallowtail at Sea Pines in its core exchange program.
Timeshares, which are also referred to as vacation ownership, give you the opportunity to own condominium-style accommodations at quality resorts, which typically offer an array of amenities in popular domestic and international destinations. Timeshare accommodations offer spacious floor plans and home-like amenities when compared with traditional hospitality products such as hotels.
RCI Resorts chose to include Hilton Head Island's Swallowtail at Sea Pines in its roster of affiliated properties not only because of its living room space, kitchens, and multiple bedrooms, but also because Swallowtail is a short throw to your own personal passions, whether your passions are outdoor beauty, golf and tennis, art, kayaking and boating, nature, fine dining, or shopping. You'll find Swallowtail at Sea Pines is the perfect place for creating your own vision of a dream vacation.
While vacation owner get to enjoy all of these things at Swallowtail, they also enjoy the peace of mind that timeshare ownership provides when traveling each year. They don't have to deal with the stress of planning a vacation and booking accommodations. They know they have a place to return to year after year.
At the same time, through timeshare exchange companies such as RCI Resorts, owners have the flexibility to vacation at resorts all over the world, including, yes, Swallowtail at Sea Pines, located in the heart of Hilton Head – America's favorite island. Today, there are tens of millions of timeshare owners who enjoy vacation ownership at properties developed by some of the best-known hospitality brands in the world.
In the heart of Sea Pines Plantation on Hilton Head Island, RCI Resorts affiliate Swallowtail at Sea Pines sits on the Pete Dye Heron Point golf course. All around Swallowtail at Sea Pines, the prestigious Sea Pines Resort carries on the original vision of Hilton Head Island with more than $50 million in new investment and a commitment to five-star vacation experiences.
It was one of the first properties to offer the dream of Hilton Head Island to owners without the expense and responsibilities of a second home. In the center of the Sea Pines "Golden Mile," midway between Harbour Town and the Beach Club at Sea Pines Resort, which is open to all Swallowtail residents and guests, you can re-discover your own center.
When you own at Hilton Head's Swallowtail at Sea Pines, RCI Resorts can enable you to exchange your timeshare weeks for another destination, here or abroad. The flexibility this provides is a huge incentive. But you don't have to buy into one of the big timeshare systems to get it, because ownership in Hilton Head's Swallowtail at Sea Pines​ brings with it all the exchange privileges of RCI Resorts, without signing on to one of the gigantic timeshare systems.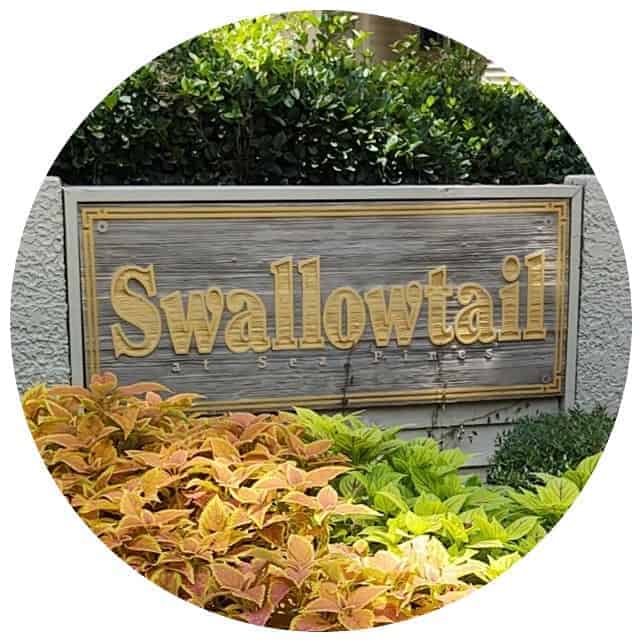 "The resort is located in Sea Pines, which is a gated community. It is tucked away, so it is perfect for peace and quiet. The unit is right off the course, which is great if you're a golfer. The unit is clean with many upgrades."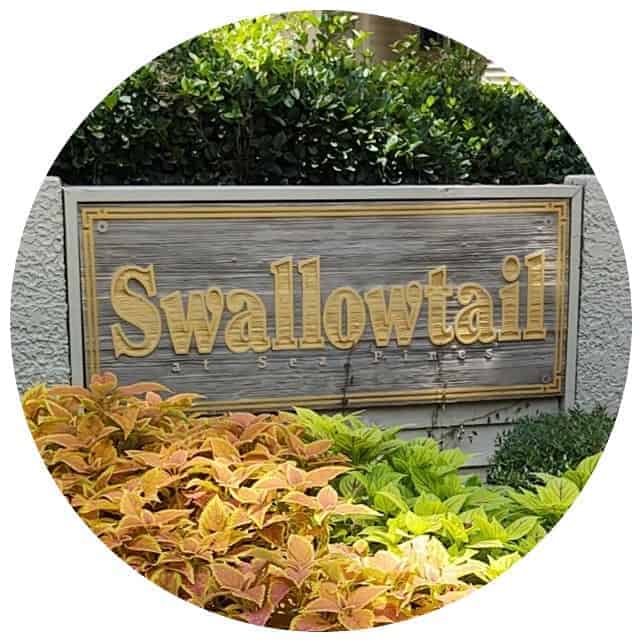 "We used to own a vacation home in Sea Pines, but this is much easier and more enjoyable than having to maintain and worry about property. The golf course views and proximity to Harbour Town, the Beach Club, and The Shops at Sea Pines Center make this a perfect getaway home for us. And we get to stay in our same villa every year. We're really glad we bought two weeks in Swallowtail!"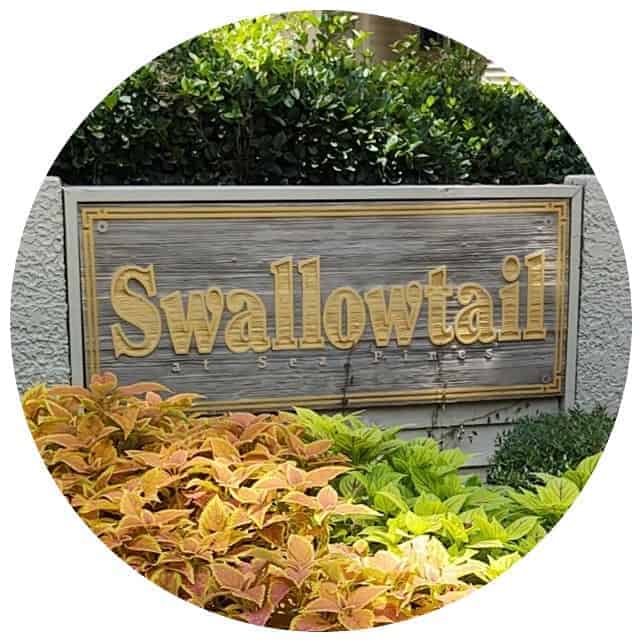 "Excellent location and accommodation. Something to do for everyone."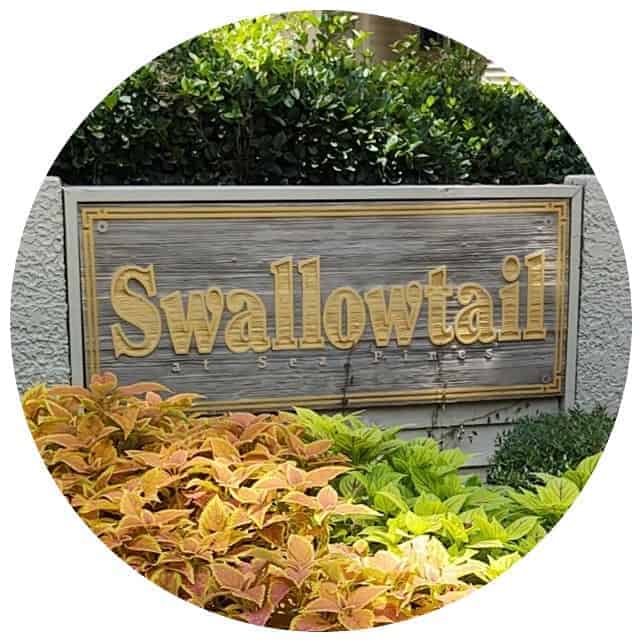 "Have been staying at Swallowtail my whole life, since the age of three months in 1982. The condos are lovely and peaceful. Nice pool under moss-laden live oaks. Perfect location within walking distance of Harbour Town. Directly across from The Shops at Sea Pines Center, and a very short drive or bike ride up Lighthouse Road from the Beach Club."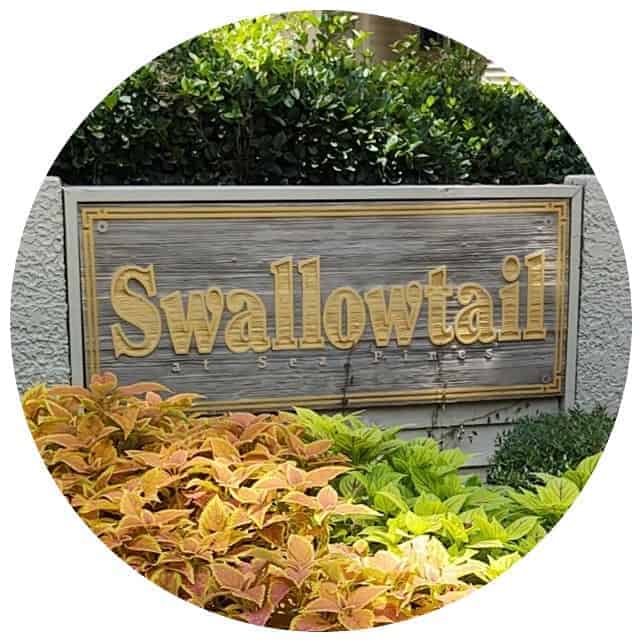 "Wonderful place for all ages. Great location. Relaxing, beautiful, lowcountry scenery with lots of things to see and do."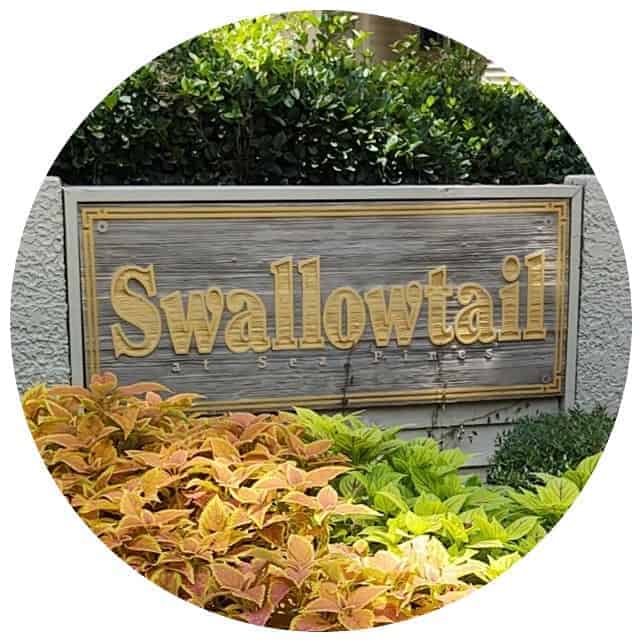 "My home away from home. Spacious townhouse-style units that are clean, bright, and well maintained. Full kitchen, washer, and dryer in the units. Sea Pines location couldn't be better. Fifteen-minute walk to Harbour Town and a five-minute drive to the beach. Directly across the street from Giuseppe's Pizza – the best on the island."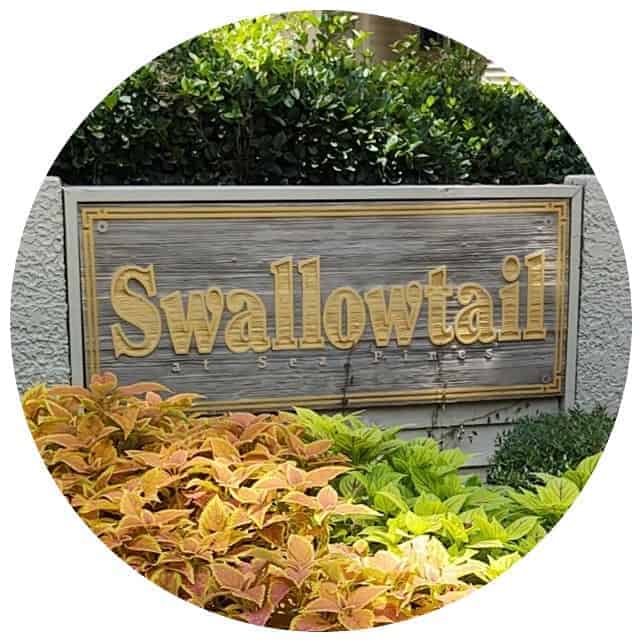 "Beautiful and well maintained. I highly recommend."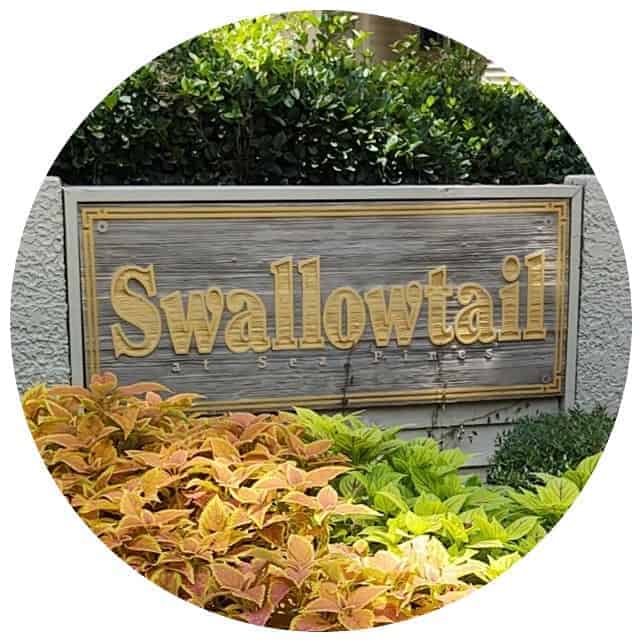 "We love Swallowtail. After seeing all the conveniences of its location in Sea Pines, we purchased a week. The following year, we purchased another week. Swallowtail's location makes it so easy. Access to walking and bike trails and halfway between Harbour Town and the beach. Great pool and hot tub. Grilling areas with two grills each. Swallowtail backs up to the Heron Point Golf Course. A quiet place for reading or having your favorite beverage as golfers come through. We look forward to going there every year."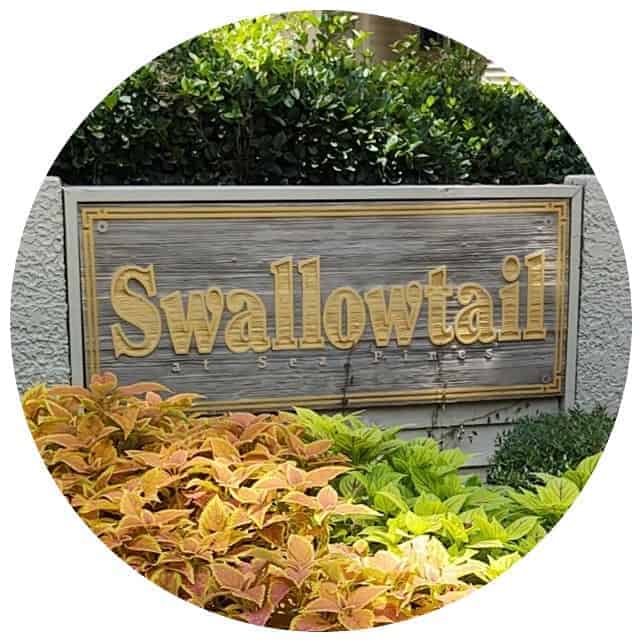 "Beautiful please. Quiet and with awesome views. A lovely place."