HILTON HEAD ISLAND TIMESHARES FOR SALE
On America's favorite vacation island, where there is an abundance of Hilton Head Island timeshares for sale, we've seen it all. The desirability of vacationing here led to being the place where many timeshare systems originated. As far back as the early 1980s, Hilton Head Island was a leader in timeshare sales because this was consistently where so many people wanted to go for their dream vacations.
Even back then, Swallowtail at Sea Pines was already offering families, couples, and households of every kind an easier way to secure a reliable, affordable, annual vacation, in a resort so innovative that it made history. Right in the middle of the Miracle Mile, halfway between Harbour Town and the Sea Pines Beach Club, the founder of Sea Pines envisioned villas where people could get not only the best vacation of their lives, but also one they could count on every year. It's just one of the reasons why Swallowtail at Sea Pines has such limited inventory of timeshares for sale on Hilton Head Island.
OUR APPROACH TO HILTON HEAD ISLAND TIMESHARES IS DIFFERENT
The troubles you hear about with timeshares arise from the system that big operations use to "move product." They structure their agreements in a way that works entirely in their favor, and they don't listen carefully to the individual desires and visions of people who are beginning to investigate the advantages of a vacation home.
The ideal answer is a personal solution of your own that still has access to the best properties around the world, not a hard-sell approach that bullies you into a Hilton Head Island timeshare sale. That's what you'll get at Swallowtail at Sea Pines.
Our sales approach is so low-key, and the purchase price is so low that you just might not believe you are considering the purchase of a timeshare. In fact, Swallowtail at Sea Pines was one of the original properties that offered specific residences, on specific weeks, so people could enjoy the comforts of home without the cost and complication that usually go with ownership. The annual maintenance fee is competitive and assures you there are no surprises.
Over the years, we've learned a few things about Hilton Head Island timeshare sales, and satisfaction is such that many Swallowtail at Sea Pines owners have been with us for more than 20 years. Yet today, some weeks and some choice residences are available.
OUTSTANDING EXCHANGE PRIVILEGES
An important benefit you'll hear about when you consider a Hilton Head Island timeshare sale is that many of them come with exchange privileges at vacation destinations around the world. The two best-known networks for this are RCI (Resort Condominiums International), with more than 6,000 exchange properties, and II (Interval International), which adds thousands more properties in more than 80 countries around the world.
Your Swallowtail at Sea Pines timeshare includes exchange privileges with both, which means you don't have to pass up the personal attention that sets us apart to get the foremost exchange privileges in the world. Santorini, Portofino, Palm Springs, Maui, and more are waiting to welcome you.
When you own at Swallowtail at Sea Pines, either of these networks can enable you to exchange your timeshare weeks for another destination, here or abroad. The flexibility this provides is a huge incentive. But you don't have to buy into one of the big timeshare systems to get it, because ownership in Swallowtail at Sea Pines​ brings with it all the exchange privileges of RCI and Interval International, without signing on to one of the gigantic timeshare systems.
WHAT PUTS US AT THE TOP OF HILTON HEAD ISLAND TIMESHARES
In the heart of Sea Pines Plantation, Swallowtail at Sea Pines is on the "50-yard line" between Harbour Town and the Sea Pines Beach Club, on the Pete Dye Heron Point golf course and within the sound of the ocean. Harbour Town is a little more than a half-mile away, as is the Beach Club. The Shops at Sea Pines Center is across the street and offers extraordinary shopping, dining, and services.
The Sea Pines Forest Preserve, which offers bridle paths, wetland boardwalks, bridges, fishing docks, and a 4,000-year-old Sea Pines Shell Ring, is a short, two-mile drive away, and South Beach – and the neighboring South Beach Marina and Salty Dog Cafe – is a three-mile car or trolley ride.
The No. 1 tees at Harbour Town Golf Links, Davis Love III Atlantic Dunes course, and Pete Dye Heron Point course are all within a half-mile of Swallowtail. The Sea Pines Racquet Club is a short half-mile walk away, and water sports – including boating, jet skiing, kayaking, parasailing, and dolphin tours – are just a few steps farther in Harbour Town. What other Hilton Head Island timeshare sale gives you these types of opportunities?
All around Swallowtail at Sea Pines, the prestigious Sea Pines Resort carries on the original vision of Hilton Head Island with more than $50 million in new investment and a commitment to five-star vacation experiences.
Truly, Swallowtail is not only in the center of it all, with an abundance of activities, but also in the center of Hilton Head Island timeshare sales.
REQUEST OWNERSHIP INFORMATION
If you agree that Swallowtail at Sea Pines offers a different and unique style of Hilton Head Island timeshare sales, then we invite you to take advantage of the Discovery Package to experience our property for yourself. The Discover Package is a four-day, three-night stay for only $399 plus tax.
The tennis and fitness package includes a match on one of the 23 Sea Pines Racquet Club clay courts PLUS guest access to the Sea Pines Resort Fitness Center in the Shops at Sea Pines Center. The biking and equestrian package includes two bicycles to use during your visit PLUS a trail ride from Lawton Stables through the Sea Pines Forest Preserve.
Both packages come with complimentary access for two to the Harbour Town Lighthouse and Museum.
You get the inside track from Lighthouse Realty​. From their office at the hub of the Harbour Town Yacht Basin and in The Shops at Sea Pines Center, Lighthouse Realty has always been at the heart of the Hilton Head dream.
Lighthouse Realty agents are experts at helping people achieve their own versions of that dream. Serving the most discriminating clients from the beginning, they have the experience you'll want on your side as you explore Hilton Head Island timeshare sales.
Call George Flathmann at Lighthouse Realty at 843.671.5551 to learn more.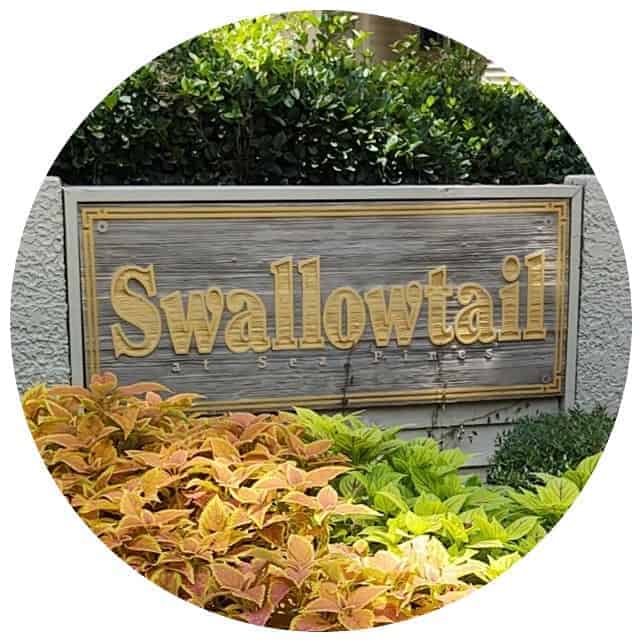 "Excellent location and accommodation. Something to do for everyone."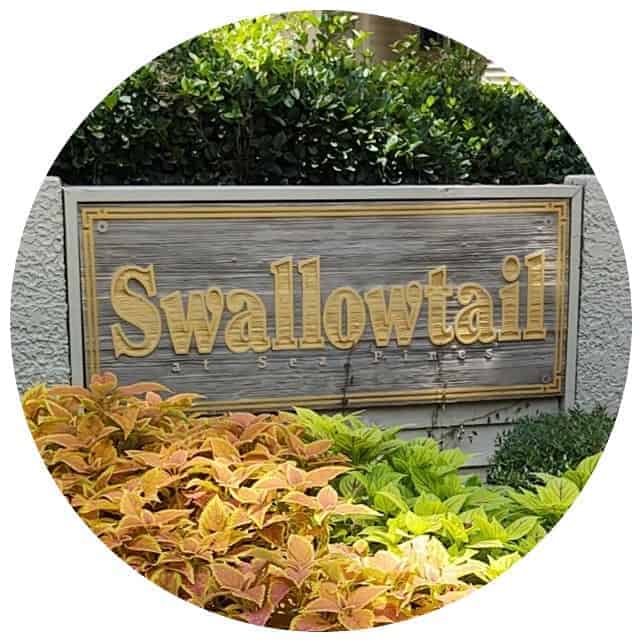 "My home away from home. Spacious townhouse-style units that are clean, bright, and well maintained. Full kitchen, washer, and dryer in the units. Sea Pines location couldn't be better. Fifteen-minute walk to Harbour Town and a five-minute drive to the beach. Directly across the street from Giuseppe's Pizza – the best on the island."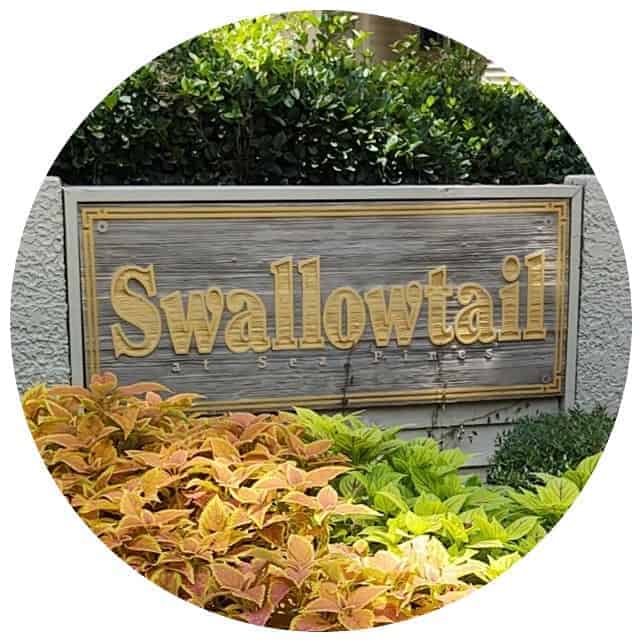 "Beautiful please. Quiet and with awesome views. A lovely place."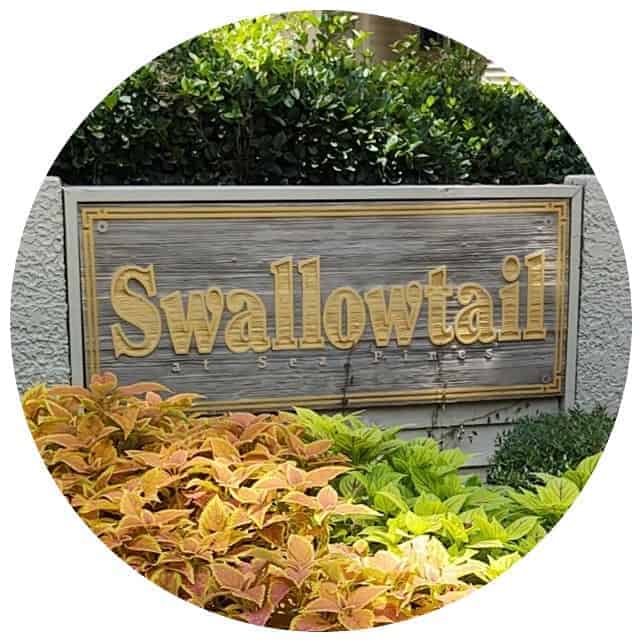 "Wonderful place for all ages. Great location. Relaxing, beautiful, lowcountry scenery with lots of things to see and do."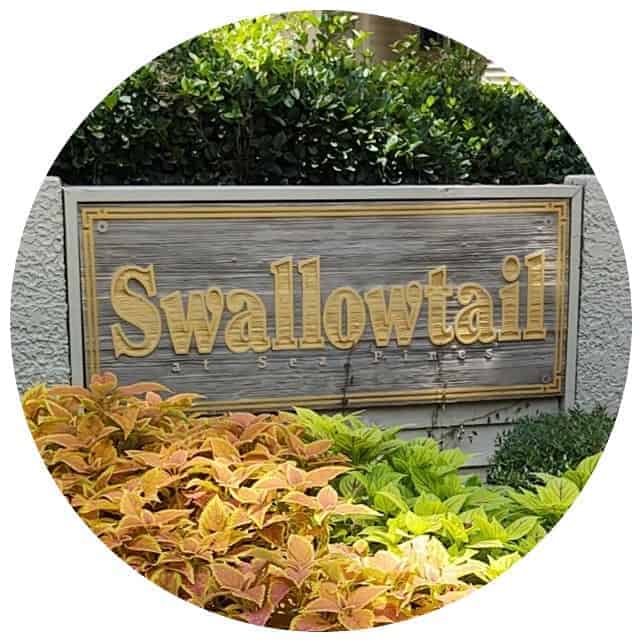 "The resort is located in Sea Pines, which is a gated community. It is tucked away, so it is perfect for peace and quiet. The unit is right off the course, which is great if you're a golfer. The unit is clean with many upgrades."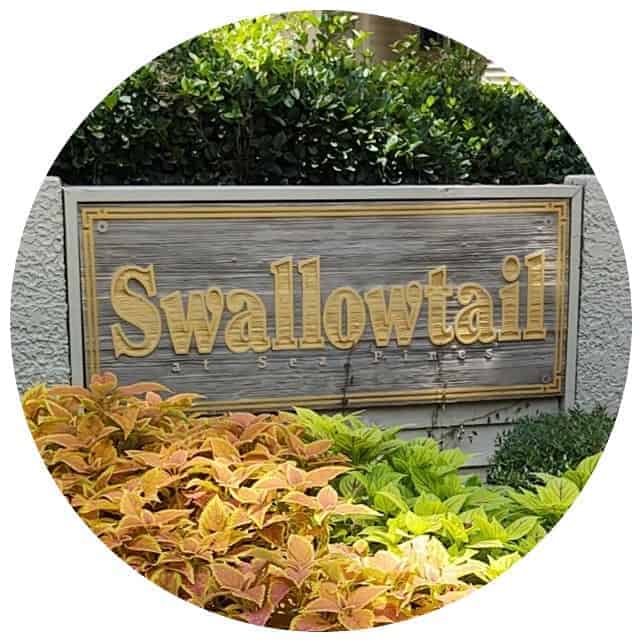 "We used to own a vacation home in Sea Pines, but this is much easier and more enjoyable than having to maintain and worry about property. The golf course views and proximity to Harbour Town, the Beach Club, and The Shops at Sea Pines Center make this a perfect getaway home for us. And we get to stay in our same villa every year. We're really glad we bought two weeks in Swallowtail!"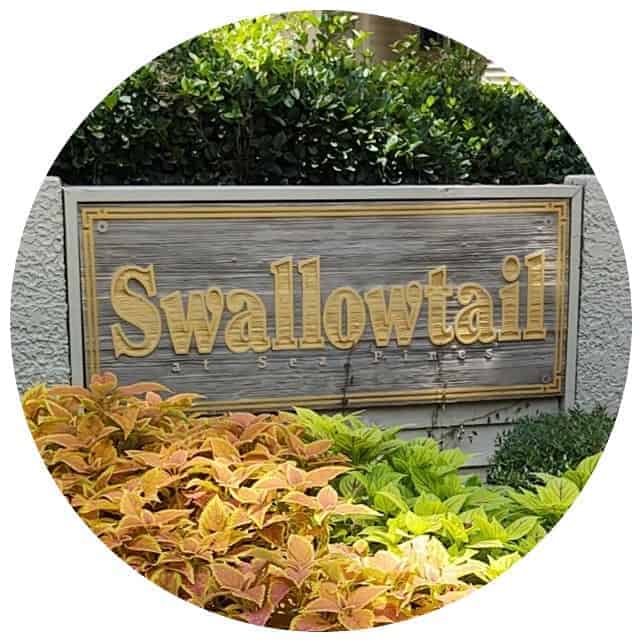 "Have been staying at Swallowtail my whole life, since the age of three months in 1982. The condos are lovely and peaceful. Nice pool under moss-laden live oaks. Perfect location within walking distance of Harbour Town. Directly across from The Shops at Sea Pines Center, and a very short drive or bike ride up Lighthouse Road from the Beach Club."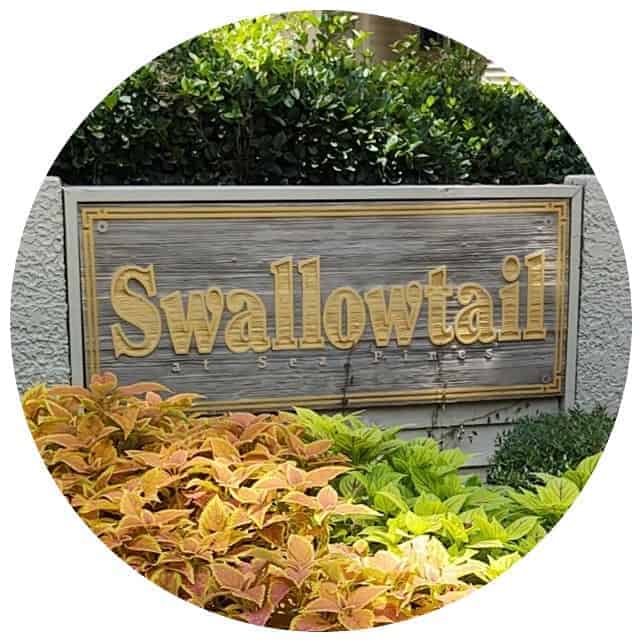 "Beautiful and well maintained. I highly recommend."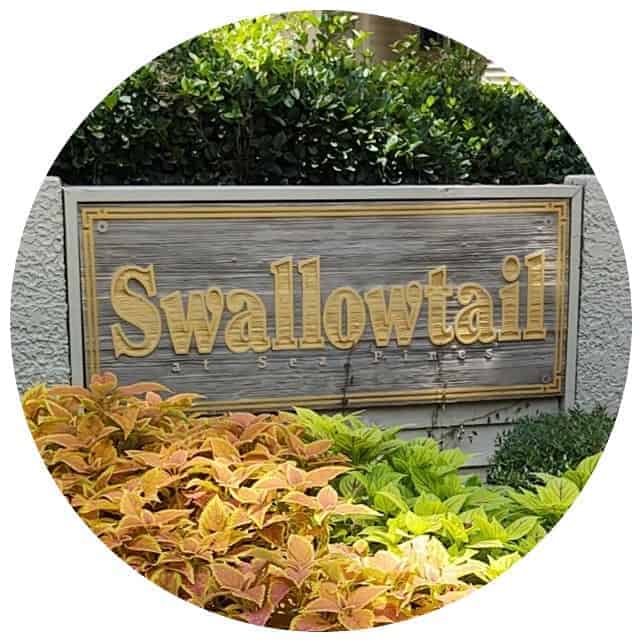 "We love Swallowtail. After seeing all the conveniences of its location in Sea Pines, we purchased a week. The following year, we purchased another week. Swallowtail's location makes it so easy. Access to walking and bike trails and halfway between Harbour Town and the beach. Great pool and hot tub. Grilling areas with two grills each. Swallowtail backs up to the Heron Point Golf Course. A quiet place for reading or having your favorite beverage as golfers come through. We look forward to going there every year."